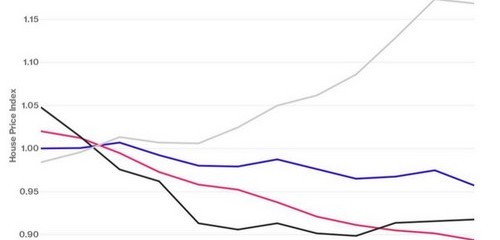 Today is the best moment ever to buy a house in Italy. Why do I say that? Let's start from Bloomberg, who in a recent article pointed out the current situation in the housing market:on the one hand there is a great range of real estate and on the other hand citizens who want to sell have to cash out due to the economic crisis. These are two factors that make the Peninsula a market convenient for those who want to buy a house.
To explain this, Bloomberg reported a practical example.
If in Manhattan with 4.6 million dollars you can buy an apartment in the Flatiron District, with views of the Empire State Building, in Rome with the same amount you can buy the house belonged to the famous film director Federico Fellini: a penthouse located in a town hall, in via Archimede, Rome. According to data of the Ministry of Finance, on average, every Italian possesses 1.3 homes and according to data from the Bank of Italy, the real estate is more than 200 thousand euro per household. But in a situation where the average income of an Italian is equal to 21,740 euro and youth unemployment is at 40%, many decide to sell the second home, on which among other things will pay large fees. And the lack of demand is pushing prices lower and lower.
So much so that after Cyprus, Italy is the country in which the eurozone real estate prices have fallen more in the past two years. Frutheremore you have to consider the exchange rate euro dollar which makes more profitable to invest in Europe today than in recent years…
So, is it the best moment ever to buy a house in Italy? Yes, it is!